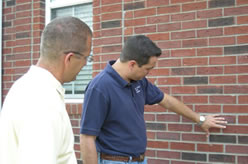 HOME BUYER'S INSPECTION
For most of us, a home purchase represents the largest investment that we will make in our lifetimes. A professional home inspection can protect you against unforeseen expenses, help you prioritize repairs, and provide you with the information you need for last minute contract negotiations.
PRE-LISTING INSPECTION
Hiring a professional home inspector prior to listing your home can save you time and money. A pre-listing inspection can lighten negotiations and last minute renegotiations, as well as provide full disclosure that protects you from future legal claims. Additionally, a clean inspection report is a great marketing tool to have on display during showings.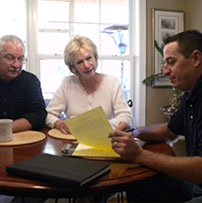 MAINTENANCE INSPECTION
An annual home inspection can save you money by discovering minor problems before they become major ones.
WARRANTY INSPECTION
Have a full inspection performed prior to your home's 1 year warranty expiration. Defects such as settlement and foundation movement take some time to show signs, and were most likely not present at your initial new home inspection.